Ferris Bueller actor sentenced to community service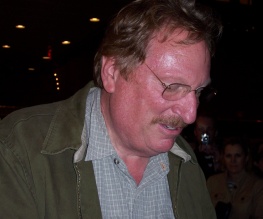 Jeffrey Jones, best known for playing irascible dean Edward Rooney in Ferris Bueller's Day Off, has been sentenced to 250 hours of community service in a conviction relating to previous sex crimes.
Jones, 64, has been on the sex offenders register for the last seven years and is required to update his details annually. He failed to do so and was charged in July of this year, pleading guilty.
The arrest of comic actor and spectacular pervert Paul 'Pee-Wee Herman' Reubens was linked to Jones' 2003 arrest for possession of child pornography and employing a minor to pose for explicit photographs. Jones pleaded innocent, but later changed his tune when the child pornography charge was dropped as part of a plea bargain. He was sentenced to five years probation and placed on the sex offenders register permanently.
What, were you waiting for some sort of Ferris Bueller joke? That's dreadful. You're a dreadful person.
About The Author