Finding Nemo 2 will be voiced by Albert Brooks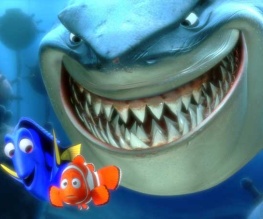 Finding Nemo 2 will reprise the voices of Albert Brooks as Nemo's father, Marlin, and Ellen DeGeneres has signed on to voice Dory as well. The sequel of Pixar's underwater adventure is set to be released in 2016, 13 years after the original was in cinemas. The first film's director Andrew Stanton will return, along with producer Lindsey Collins who worked with Stanton on WALL-E.
At present it is not known whether the other voices by Eric Bana, Willem Dafoe, Alison Janney and Geoffrey Rush will return, but we guess that there will be a lot of acting talent on board. Andrew Gould, who voiced Nemo in the original film, is currently in negotiations to reprise his role in the sequel. However he was a child star at the time of filming the original and is now 18 years old. This begs the question if Pixar will bring in another child actor, or focus on a script about the grown-up Nemo.
The story of a clownfish trying to find his son Nemo was an instant hit, grossing $878 million worldwide at the box office and going on to win the Oscar for Best Animated Feature. However, although Stanton made a hit with Finding Nemo, his follow up live-action feature John Carter made a reported loss of $84 million for Walt Disney Pictures, its biggest ever loss. Plus, writing the screenplay for Finding Nemo 2 is newcomer Victoria Strouse, whose only credits include TV series October Road and another called Angela's Eyes. No storyline details have been released so far.
Were you a big fan of Finding Nemo? Are you excited for the sequel? Let us know.
About The Author