First full trailer for Pixar's Brave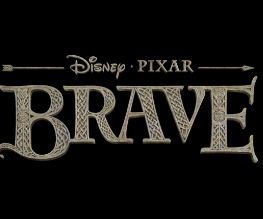 It's been a while since we've heard anything from the Brave team. A good few months have past since we got a glimpse of a teaser trailer, but I think it's fair to say that when it comes to new offerings from the Dis/Pix team, we've always got our ear to the ground. First full trailer ahoy!
Now, it's probably best to tell you from the off that this is a much more traditional-fairytale type trailer than we've come to expect from Pixar. The studio's strength has always come from finding epic stories in the unexpected and the imaginative, so it might be you're a little surprised by how… well… we hate to say it, but how Dreamworks this offering looks at first glance:
The similarities between this trailer and the general tone of How To Train Your Dragon are striking, not only in setting, but in humour and narrative arc, too. To be honest, glorious animated hair aside, we're not totally sure what to think. There's no denying that there are some stunning moments – the opening sequence is particularly dazzling – but we can't shake off the feeling that we've seen quite a lot of this ("this is not for a girl etc etc" "if you had the chance to change your fate…") many times before.
It's important to remember that the majority of the story (Merida setting off to finding a wise old witch accompanied by three miscellaneous Lords, the saving of a village she has caused the downfall of etc) isn't touched upon at all, so Pixar are obviously keeping a lot of cards to their chest. Which isn't necessarily a bad thing. It's just, well, after the lack-lustre effort that was Cars 2, Pixar needs their next original offering to show they're back on track. We just hope Brave delivers.
About The Author