First Look at Jackass 3D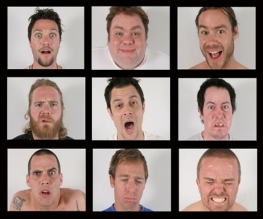 The first photo from the much anticipated Jackass 3D has been released!
The film follows the first two hugely successful releases, Jackass: The Movie and Jackass Number 2. With a combined production budget of less than $10 million for both films, the $70 million they each grossed meant that it was only a matter of time before they started shooting a third film.
Jeff Tremaine and Spike Jonze will again be directing and producing, but regular players Johnny Knoxville, Steve-O and co. will be hitting our screens in 3D film format this time. Knoxville proudly announced, "We're taking stupid to a whole new dimension".
Take a look at the exclusive image of Knoxville taking to the sky on a jet-ski…
The use of a 3D camera is a huge leap from the original series when we were happy to watch bums being shot with a staple gun through a shaky lens, but it's definitely an exciting development. We have a feeling we're going to need strong stomachs to endure the third installment in this brilliantly idiotic trilogy.
The first footage of the boys in action will be premiered by Paramount on Friday night at Comic-Con, and the film is due for release on the 15th October this year.
About The Author