Riddick to premiere at Comic-Con, plus a fancy poster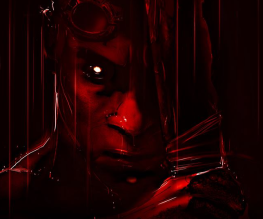 Riddick, the sci-fi CGI murderthon that will see the return of Vin Diesel to the titular role, is set to be shown at the San Diego Comic-Con in July. Let's hope the nerd hordes are kind to the latest entry in the Riddick franchise. If the Riddick trailer is anything to go by, we certainly won't be. The Riddick screening will also be accompanied by a panel, on which Vin Diesel will sit, fielding questions about how his stupid eyes could possibly work.
Riddick features Vin Diesel as the escaped space-convict with magic night-vision eyeballs we've all come to know and love. This time we find Riddick on a grim-looking planet (sounds familiar) with a bunch of jerks (still familiar) until a bunch of poorly-animated CGI goop monsters attack, forcing Riddick and the jerks (that's a good name for a band) to join forces.
Along with the Comic-Con screening announcement, Vin Diesel also gave us a new poster for Riddick, as a means of sweetening the deal. Sort of like a dowry. As ever, click to embiggen: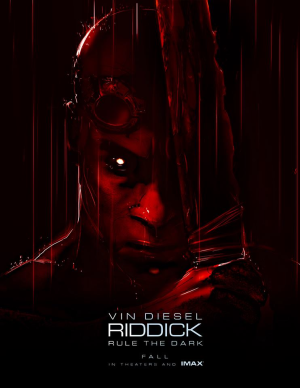 Hey look, Riddick is actually Hellboy! What a twist!
Along with Riddick, Comic-Con will also play host to Kick-Ass 2, which should be a little more appealing to the crowd. We're not suggesting that it'll be will be disappointing, but considering it just sounds like a remake of the first Riddick film, Pitch Black, with the added kick-in-the-balls of Dave Bautista, we'll keep our expectations low. That way, if Riddick is any good whatsoever, we'll be pleasantly surprised.
The San Diego Comic-Con runs from 18th – 21st July 2013, so expect the first reactions to Riddick to jump out of the shadows around then.
Excited for Riddick? What did you think of Pitch Black and The Chronicles of Riddick? Let us know below!
About The Author