First Paddington poster reveals nothing whatsoever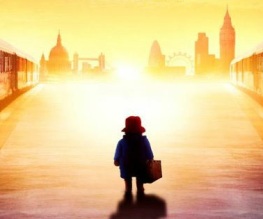 It's only a month since we first heard the frankly fucking awful news that a big-screen CGI reboot of Paddington Bear is apparently happening, and although nobody's been cast and the damn film won't even be out for two years we ALREADY have a poster. In which London's celebrated skyline is roundly rogered. Everything about this is dreadful.
David Heyman, Paul King, we hope you're very happy with yourselves. What is this shit?

We don't ever want the adventure to begin. We want to carry on remembering Paddington as he was, please. Don't do this to us.
Shall we kill everyone involved in this? Good.
About The Author