First shots of Joseph Gordon-Levitt in Looper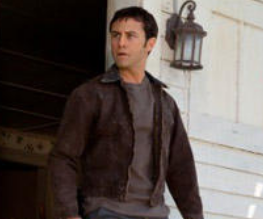 We love a good time-travel movie here at BFF – hell, it's the reason we hated Hot Tub Time Machine so much – so we're always pleased when it sounds like a genuinely interesting future-flipping production is coming our way. Step forward Looper, a Bruce Willis/Joseph Gordon Levitt vehicle that's centred on a man who is ordered to kill his future self, but, like, in the past. Wait, what?
OK, so the premise is a little mind-churny, but we reckon that seeing as it's before 11am on a Monday, we're in prime position to get our heads around it. Looper is set in a future where time travel is possible but illegal; only available on the black market. When master criminals want someone dead, they send them 30 years into the past, where assassins (loopers) are waiting to kill them. But when looper JGL is presented with his older self (Willis) to kill, WHAT'S A HIRED KILLER TO DO? You on board? We're pretty sure we're up to speed. Anyway, photos! Photos are nice on the brain!
At the end of the day, JGL is pretty good when it comes to choosing his projects. And Bruce Willis, well, he's just signed up to The Expendables 2. So that's something. Looper opens in the UK is September. We're genuinely intrigued.
About The Author