First trailer for Albatross now online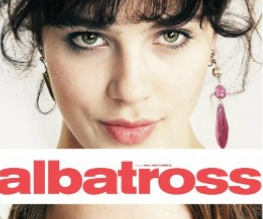 After premièring at this year's Edinburgh Film Festival, Niall MacCormick's first feature film Albatross is getting a UK release this October. The film caused quite a stir when it opening in the Burg, and we're happy to report that we've got its first trailer wriggling happily on our pages.
Albatross follows a troubled young girl named Romilda who stumbles into the lives of a seaside B&B owner, his wife and his daughter. As the two girls become friends, and the father – a known author – promising to help Romilda wrote her great novel, the lines of propriety invariably… – come on, middle aged bloke, taut-skinned young maiden, you know the rest.
From the scenes above, it looks to be good performances all round, showcasing the likes of Jessica Brown Findlay (Downton Abbey), Felicity Jones (Chalet Girl, the upcoming Like Crazy) and Sebastian Koch. October 2011. You know what to do.
About The Author