Laurence Fishburne to play Perry White in Man of Steel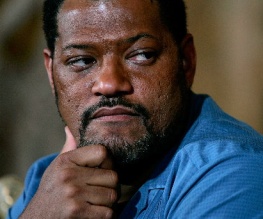 Now this is a casting decision we can get behind. After announcing his departure from CSI in May, Laurence 'stop trying to hit me and hit me!' Fishburne is joining the cast of Superman reboot Man of Steel – as irascible Daily Planet editor-in-chief Perry White.
Clark and Lois' boss was played by the late lamented Jackie Cooper in the Christopher Reeve-era Superman films, and the role was briefly inherited by Frank Langella in Bryan Singer's ill-fated Superman Returns back in 2006. However, we think Laurence Fishburne's progressively more grizzled, elder statesman vibe will be perfect for the role and a nice foil to Henry Cavill's youthful exuberance.
Basically, we couldn't be more psyched about this. Great Caesar's ghost!
Are you psyched? Course you are. Tell us exactly how psyched below!
About The Author