First trailer for Breaking Dawn: Part 1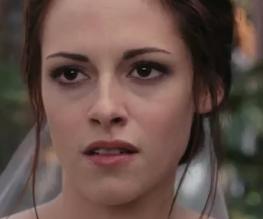 Yep, it's nearly over. Sort of. Not really. The first full trailer for Twilight: Breaking Dawn Part 1 has hit the interweb, and by gum does it make you wish you were some sort of hideous monster. Sex! Dresses! Curtains! Wolves! Longing! Devastation! Jumping! Bella and Edward are finally getting down to it, and we couldn't be more excited/baffled.
TAKE A LOOK, you lovely horny sex restrainers:
Poor Bella, eh? Will the baby destroy her from within? Will Taylor Lautner finally buy a t-shirt that fits? Can vampires repair beds? IT'S ALL TO PLAY FOR. Breaking Dawn: Part 1 is released in the UK on the 18th November, try and contain yourselves until then.
About The Author