First trailer for Clooney's The Ides Of March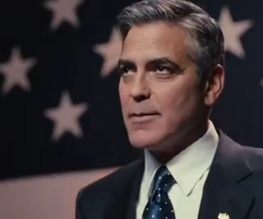 Oh Cloonster, is there anything you can't do? Having proven his acting prowess once and for all with last year's The American as well as his directing chops with Confessions Of A Dangerous Mind, he's back to do both in the political thriller The Ides Of March. Except he helped write this one too. Showoff.
Adapted from the play Farragut North by Beau Willimon, Ides Of March follows the run-up to a presidential election, and the tensions that mount as everyone strives to ensure they're on the winning team. With a stellar cast including Clooney, Ryan Gosling, Paul Giamatti, Philip Seymour Hoffman and Marisa Tomei, this looks very interesting indeed. Have a look at the trailer and see what you make of it:
At the end of the day, Paul Giamatti isn't in bad films. That's just science. Though the trailer is perhaps a little clunky, it looks to be a who's-loyal-to-who, tension-filled flick that we already kind of wish Aaron Sorkin had written. But still, considering the title – which refers to the date Caesar was stabbed by Brutus, obvs – we can expect some first class betrayal by men in sharp suits. Sounds good.
About The Author