Simon Pegg is one big scaredy cat in A Fantastic Fear Of Everything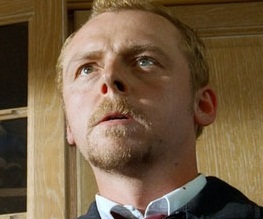 If you think that the Star Trek sequel was the next project in line for Mr Simon Pegg, then you are indeed wrong. The Shaun of the Dead star is getting scared once again by starring in the psycho-comedy A Fantastic Fear Of Everything.
The film follows the life of Jack (Pegg), a children's author turned crime novelist whose detailed research into the lives of Victorian serial killers has turned him into a paranoid wreck, leaving him with the irrational fear of…well pretty much everything, but mainly being murdered. He's thrown a safety rope when a mysterious Hollywood executive takes an interest in his latest script, but Jack's big break soon causes his life to go all topsy turvy, forcing the writer to confront his own worst fears.
Shooting commenced on July 6th in and around London, and the film is expected to hit our screens in 2012.
About The Author