Free short film festival in London – today!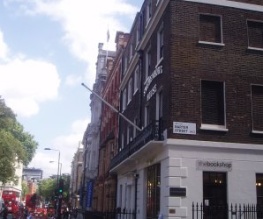 Attention, London-based film fans! What're you up to this evening and tomorrow afternoon? That's RIGHT – you're going to the Swedenborg Society's first ever Short Film Festival!
With luck, you'll remember our coverage of Team Swedenborg's excellent Autumn film season, and we have it on good authority that their latest cinematic exploit is to be just as exciting.
A variety of films with a theme of 'Heaven and/or Hell' will be screening this evening with awards to be distributed tomorrow afternoon – details are all on their website, and you're advised to crack on and book if you want to take advantage of this winning combination of grassroots cinema, toothsome refreshments and NO ENTRY FEE. See you there!
About The Author