Gemma Ward joins the cast of The Great Gatsby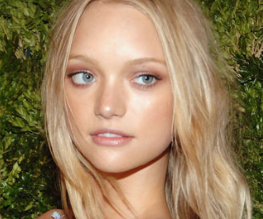 We're still on casting for this? We're still on casting for this. After confirming Leo DiCaprio for Gatsby, Tobey Maguire for narrator Nick, Carey Mulligan for his love interest Daisy, Joel Edgerton as her husband Tom (breathes in), newcomer Elizabeth Debicki as OTHER love interest Jordan Baker,Isla Fisher as Tom's extra-marital lover Myrtle and Jason Clarke as HER husband Wilson we thought there couldn't really be much casting news left for Baz Luhrmann's The Great Gatsby. We were wrong. Apparently ex-model Gemma Ward has joined the ranks, landing a "significant" role. What's left of significance?
Seriously though, what characters are left for us to dissect? Apart from a couple of glamourous New York party types, or possible Myrtle's sister Catherine, there are no more characters left to obsess over – and to be honest, the part of Catherine can hardly be considered significant. Can it? Not without changing the arc of the Gatsby story, and really, that's not really an arc that needs messing with.
Still, model-turned-actress Gemma Ward is certainly easy on the old eye, so if it means having her pop up in the background of a couple of languid party-shots, well, it'll make a nice change from gazing at hideous old troll Carey Mulligan.
About The Author