Girls' Night Out will star Dakota Fanning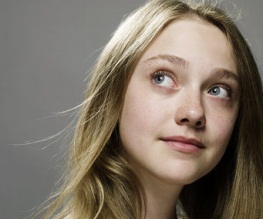 No, not as boring as it sounds. This is not your usual chick flick- as Fanning is lined up to play none other than Princess Margaret. Confused? Us too. Michael Hoffman, currently remaking Gambit with Colin Firth and Cameron Diaz, has chosen this as his next project. The film centres around Princess Elizabeth and her younger sister being allowed out to celebrate with the masses on VE day. Jumping on The King's Speech bandwagon much?
Girls' Night Out is being described as a 'romantic fairytale' but one based on true events. No other cast news has reached us yet, although we are hoping whoever plays Elizabeth will be a Brit. Nothing against Fanning- but one fake accent is quite enough per period drama.
This one is set to be difficult- given that one of the main characters is *gulp* still alive, unlike in The King's Speech. Let's hope the Queen approves, or else the director and stars may find themselves barred from Britain for quite some time!
About The Author