Gone in 60 Seconds: Nicolas Cage's Fortune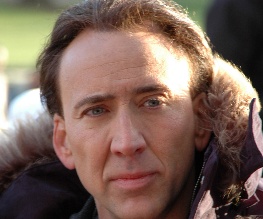 Everyone's favourite goggle-eyed action hero, Nicolas Cage, has been forced to sell off six of his luxury homes in Europe and the US.
It seems the global financial crisis – and 20 years of playing the same character over and over and over again – has taken its toll on the actor, who last month agreed to an offer of almost $4.9 million for his castle near Bath. That's about half what he paid for the place in 2007.
The European getaways were obviously the first to go, with Cage selling another castle in Bavaria for a paltry $2.3 million back in April. Now he's turned his attention closer to home, with further gargantuan monstrosities on the market in New Orleans, Hollywood and the Bahamas (that one, but of course, is actually his own private island).
Things are certainly looking grim for Nic, who blames his business manager for squandering his money on bad investments and is currently suing him for $20 million. Uh, hello, Mr Owner of Your Own Island? Maybe look a bit closer to home if you need someone to blame for being broke.
It's true that the poor old fella has given it his best shot over the past couple of years to win it all back, hocking his wares around town at whatever studio will have him. He's appeared in no less than nine films since 2007, including lame-o thriller Knowing, the shockingly awful Bangkok Dangerous and Jerry Bruckheimer's crime-fighting guinea pig extravaganza, G-Force (speaks for itself). Hmm, guess there's no shame in going the Michael Caine in Jaws: The Revenge route.
But we don't know whether it will be enough to save him from those ball-busting henchmen at the IRS, who have him on the ropes for a $6 million unpaid back tax bill. Here's hoping a map appears to take him on a magical treasure quest, oh, next week.
About The Author