Gossip Girl actor joins Les Miserables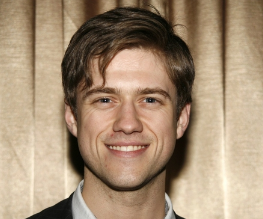 We first heard the rumours that Tom Hooper was taking on a film adaptation of the musical adaptation of a written adaptation of some dreadful war approximately 328 days ago. From that time until this, he's managed to almost assemble a cast. Which is fine, because the release date isn't until the 7th December. Which gives him very, very slightly more time to film the damn thing then it took to decide who's going to be in it. That's fine, right? That's probably fine. Anyway, someone else is in it! From Gossip Girl! He's playing Enjolras!
Aaron Tveit, who plays Trip van der Bilt in the cloyingly shiny US drama hasn't got a lot of experience in films – couple of bit parts in Ghost Town and Howl – but that don't mean a thing if the boy can sing, and Tveit's Broadway experience must have set him apart from the rest of the auditionees. He's been the male leads in Wicked, Hairspay and Catch Me If You Can in Broadway, and you can have a punt at his pipes in the clip below:
Enjolras takes centre stage during one of the show's most iconic songs – Do You Hear The People Sing, so we're glad Hooper has gone for vocal talent over star-power. Not that he needs much more star-power, considering his cast consists of Hugh Jackman, Anne Hathaway, Helena Bonham Carter, Sacha Baron Cohen…
Can we stop the casting game now? Please, Tom. Go make it happen.
About The Author