Grace of Monaco will hit cinemas in December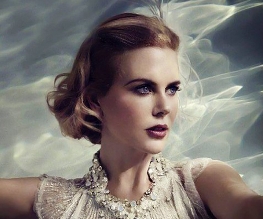 The Weinstein Company have revealed the distribution date for Grace of Monaco: December 27. The film tells the story of a specific period in the life of Hollywood star/Princess, Grace Kelly. Thirty years after the star's death the public still BLOODY LOVE HER, and this strategic release date makes the film a potential awards-season qualifier, so the Weinsteins are clearly  expecting a good return on this one.
Nicole Kidman will star as Grace Kelly – and we can't help but find this an interesting casting choice. I mean, don't get us wrong, Nicole Kidman's not a bad looking lass, but Grace Kelly is perhaps the most luminously beautiful lady OF ALL TIME. Harvey Weinstein, however, has been quick to assure us that Nicole has done an excellent job, saying, "As always, Kidman's commanding performance is the perfect portrait of a woman who, was not only royalty, but who also remains a legend of the silver screen and fashion icon." Well we'll just have to wait til December 27 to see about that one, Harvey.
Grace of Monaco is set in the early 60s and focuses on Grace Kelly's life as a princess. The film is said to explore her crisis of marriage and identity, during a dispute between her husband, Monaco's Prince Rainier III and a looming French military invasion. However, as Kidman has explained in a recent interview, the film is not to be thought of as a biopic: "This is not a biopic or a fictionalized documentary of Grace Kelly, but only a small part of her life where she reveals her great humanity, as well as her fears, and weaknesses." Grace of Monaco is directed by La Vie En Rose director Olivier Dahan and will also star Tim Roth Prince Rainier III of Monaco, Frank Langella and Parker Posey.
How well do you think Nicole Kidman will do as Grace Kelly? Let us know your thoughts below!
About The Author