Halle signs up for Shoe Addicts Anonymous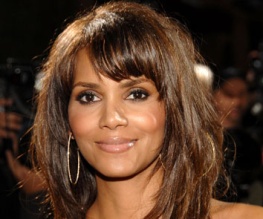 Not content with almost letting Catwoman consign her career to the litter tray, Halle Berry has inexplicably signed up for a new film about women who swap their footwear.
Shoe Addicts Anonymous, based on some ghastly sounding chick-lit by ex-Mills and Boon author Beth Harbison, will follow four women whose shared size (7 1/2, as if you care) and passion for Prada lead them to form a club where they can drink, bond, bitch and most importantly refresh those boxes at the bottom of the wardrobe. Sounds gripping, no? Wait, there's more!
Debate is rife over which of the four main characters will be played by Berry. It seems reasonable to assume that she'll star as the debt-ridden Lorna who first started the club, but a press release has described her character as agoraphobic and addicted to shoe-buying online – that makes her the overweight phone-sex operator, unless someone has dared mess with the searing beauty of the original text. Whoever she plays, it's a fair bet that the "ensemble cast" will think they have nothing in common before realising that their common bonds overshadow the superficial differences between their lifestyles. Because that's what ALWAYS happens.
Best For Film had sort of hoped that what with the media backlash over the cackling, racist, obsessively consumerist harridans of Sex and the City there might be an end to films basically driven by long, lingering shots of Jimmy Choos. Apparently not.


(Incidentally, if you even thought the phrase 'Sole Sisters' then you're banned from ever, EVER seeing a film again.)
About The Author