Hangover 2 stuntman sues for brain damage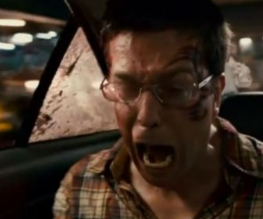 A stunt double on the set of The Hangover: Part II is suing his production company after suffering brain damage whilst filming an action sequence.
Scott McLean, who served as Ed Helms' stunt double, claims that when filming a scene where Ed hangs out of a taxi, the timing sequence was radically changed increasing the speed of the vehicle "to a speed unsafe for the stunt, thus resulting in a major collision".
During filming in Thailand in 2010, McLean was airlifted to Australia where he was put into a medically induced coma for two months. As a result, the suit claims, he suffered severe physical and emotion damage, and was of course unable to work.
McLean is seeking unspecified damages from Warner Bros. plus court costs.
This is not the first legal fire the film has come under, they were in trouble for Ed's unfortunate Tyson-esque facial art too when tattoo artist S. Victor Whitmill, who claims to own the rights to the distinctive facial tattoo on Mike Tyson's face, tried unsuccessfully to block the distribution of The Hangover: Part II on the basis of alleged copyright infringement.
About The Author