Hangover director plans John Belushi Biopic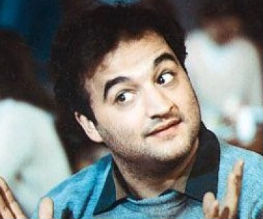 The Hangover director, Todd Philips is developing a biopic of Saturday Night Live alumnus, John Belushi.
The script has been written by The Pursuit of Happyness writer, Steve Conrad. There is no word yet as to whether Philips will choose to take on directorial duties or just produce.
Belushi famously starred in Animal House and The Blues Brothers. He was set to star as Dr Peter Venkman in Ghostbusters until he died tragically of a drug overdose in 1982. He was previously played on screen by Michael Chiklis in the 1989 film Wired – it was an unflattering portrayal that critically and commercially bombed. Philip's project is expected to show the comedian in a more favourable light, as he has been given the rights to Belushi's life story by his estate. His widow, Judith Belushi will be executive producer.
There is no word yet as to who will play Belushi, but rumours have both Seth Rogen and Jonah Hill in line for the role.
Who do you think should play John Belushi? Let us know!
About The Author