Harry Lennix to join the 'Man of Steel'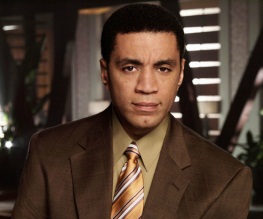 The latest news in Superhero land comes in the form of Harry Lennix, best known for his roles in The Matrix sequels as Commander Lock, and in Joss Whedon's TV show Dollhouse.
He is the latest name to be signed on to appear in Zack Snyder's Man of Steel.
Lennix will play General Swanwick, a high-ranking military officer in the Superman reboot.
He will be joining an out-of-this-world cast including Henry Cavill as the man of steel himself, Amy Adams as the fiesty Lois Lane, Michael Shannon as the ruthless General Zod, Russell Crowe as Jor-El (a bit of a weird choice if you ask us), and Kevin Costner and Diane Lane as mama and papa Kent.
All these beautiful faces will hopefully be flying on to our screens in December 2012.
About The Author