HIV scare closes US porn studio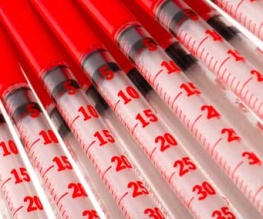 Two of the largest adult entertainment film studios in the United States have had to suspend operations after an HIV scare erupted amongst some of their heroically-endowed employees.
An unnamed actor has tested positive for the virus, which caused havoc amongst the anal bleaching brigade in 2004 when up to 14 performers were infected whilst having grimy, loveless intercourse on screen.
Wicked Pictures and Vivid Entertainment, who between them turn over hundreds of millions of dollars a year, have both been affected. Wicked, best known for its starlet Jenna Jameson, operates a condoms-only policy, but no such efforts are made at Vivid, distributor of memorable celebrity sex tapes including Kim Kardashian's adult video. Charming.
Obviously Best For Film disapproves of HIV on principle, but in this specific case it's hard to believe the actors didn't see it coming. They should probably get different jobs working as sheep farmers. Or something.
About The Author