Hobbit casting news ahoy!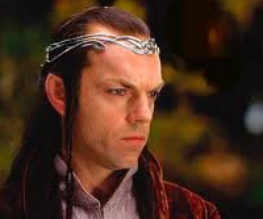 Bless you Ian McKellen. Just when we're all getting a bit worried about how silent it's been on the Hobbit front, you write a lovely blog with your lovely hands and keep us all in the loop. If there was a level above white, you would truly be Gandalf the PLATINUM. Anyway, more people have joined Peter Jackson's LOTR prequel. Yay!
We can now confirm that Hugo Weaving is back on board as Elrond; the Lord of Rivendell and elf with the best voice this side of Middle Earth. Rumours about his return have been circulating for a while now, but it's nice to get it locked down. And that's not the only returning face: any Flight Of The Conchords superfan will know that Bret McKenzie had a starring (three second) role in The Fellowship Of The Ring, and we're all happy to learn that he's BACK, back as elf #43 (subsequently known as Lindir).
And that's not all – if you're a Doctor Who fan, prepare to get some fresh trousers. Sylvester McCoy, also known as the Seventh Doctor, will be dropping in to play Gandalf's old pal Radagast the Brown. Not quite as good as Gandalf The Platinum, but we'll let it slide…
We're just relieved it's not bad news. When it comes to The Hobbit it's almost always bad news.
About The Author