Hugh Jackman calls time on Wolverine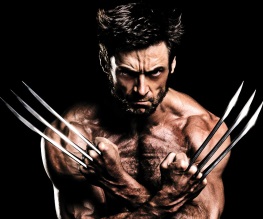 "Beer." It was one word, short, surly and slightly menacing, and it was the line that solidified Hugh Jackman as Logan a.k.a. Wolverine. Today, it seems almost impossible to imagine anyone else taking on the iconic Marvel mutant role, but we may very well have to as it seems Jackman is very much ready to move on. "Great parts always outgrow the actors that play them," was his explanation at the San Sebastián film festival, and when talking to Digital Spy he admitted: "I know there's an expiry date on this. I'm not 100% sure when that is – I'm also really sure it's not just my decision". Is it just us or does there seem to be a conflict of emotion here?
We are all well aware of Wolverine's "forever young" clause. Despite looking supernaturally good for a man of nearly 45, Jackman was always going to have to move out of the character's shoes eventually – it's fourteen years next week since he first played Logan, and the last thing we want is for Wolverine to get a Jeff Bridges in Tron: Legacy style CGI facelift.
It's not like Jackman has nothing else to do, anyway – he was in San Sebastián to promote new film Prisoners, and took the opportunity to confirm his role in Neill Blomkamp's forthcoming third feature Chappie. But with the success of this year's The Wolverine still ringing in his ears, one wonders if this sudden conversation about "outgrowing" really comes from within or without.
Whatever the reason, it sounds as if nothing but a "very compelling" script for the sixth X-Men film will postpone Hugh Jackman's farewell to his superhero persona. Which means X-Men: Days of Future Past may be our last chance to see him in all his adamantium-clawed glory. Cross off the 22nd of May 2014 on your calendars now, coz' you got plans.
EDIT: We've come up with some ideas for Hugh Jackman's replacement – check them out here!
About The Author