Hugh Jackman sheathes his retiremantium claws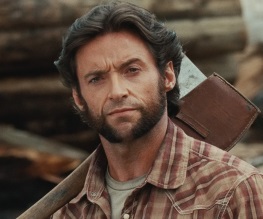 Hugh Jackman, the all-singing all-dancing beefcake, announced that he was retiring from playing Wolverine a few months back. It was generally presumed that this meant X-Men: Days of Future Past would be his last outing as the hairy mutant we've all come to love, but in the week since Fox announced plans for a sequel to The Wolverine, it's been revealed that Hugh Jackman is back in talks.
Come to think of it, Hugh Jackman never announced when he would be retiring from the role he's played for the last 13 years in 7 films. We're pleased that both James Mangold, director of The Wolverine, and Hugh Jackman have both been approached for a sequel – The Wolverine was really quite good right up until it completely shat the bed at the end, and we're not quite ready to say goodbye to the big hairy Canadian (even if we did try to recast him).
"I don't want to dive into another one until we have a compelling reason to do another one. [Wolverine] is kind of like a best friend to me", said Jackman to EW. We imagine that this 'consideration' is just to make it seem less like Fox is dangling a massive cheque in front of him.
He went on to say, "I think we've got a great opportunity to make something really cool, but it has to be great. That's what we're all working towards… There are some really cool ideas that I'm dying to tell you, but that would be giving away a secret that is not even formed yet."
He's said this before every movie. Such a smooth talker.
Whether or not Hugh "The Jacked Man" Jackman caves in to Fox grafting solid gold claws into his fists as payment for a sequel to The Wolverine, we're eagerly awaiting his performance in X-Men: Days of Future Past, which is looking rather lovely so far.
Would you be glad to see Jackman back as Wolverine? Sure you would, he's great.
About The Author