Hulk spin-off not in the works, confirms Ruffalo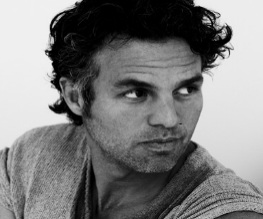 Hands down the best Hulk of all time, Mark Ruffalo (Bana and Norton just don't cut it in comparison) will not be returning as Bruce Banner/the Hulk until The Avengers 2, set to be released in 2015.
Okay, so this is good news in one respect as we are more than a little excited for Joss Whedon's second Avengers installment and are incredibly happy that Ruffalo will be returning. Whedon ruled out a Hulk spin-off earlier in the week, but Ruffalo has since taken to Twitter to reinforce the news:
"A lot of folks have been asking about the next Hulk. The next time you see my Hulk it will be in The Avengers 2. No plans for a stand alone… I am not giving up on another stand alone Hulk. But it's not in the works right now. One never knows what the future will bring."
Aw maaan, everyone else gets a stand alone film, Marvel has loads of them on the way: Iron Man 3, Thor: The Dark World, Captain America: The Winter Soldier…
Sadly, Whedon has already scotched the rumours that The Avengers 2 would set Banner up with an extra-terrestrial solo movie followed by a spectacular return to Earth-616 in The Avengers 3. We loved that theory, Joss, you've got to give us something! Admittedly, the previous Hulk movies weren't as financially successful as was first expected: Ang Lee's Hulk (2003) made 245 million dollars worldwide, while The Incredible Hulk (2008) made 263.4 million. We reckon this was largely due to the fact Ruffalo wasn't on board.
Oh well, roll on Avengers 2!
Are you disappointed at the lack of imminent Hulking? Let us know below!
About The Author