Idris Elba to be the next Bond?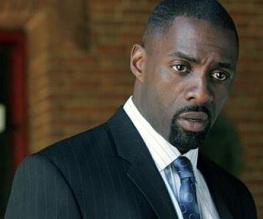 Skyfall's corpse is still warm and there's already speculation about who's going to replace Daniel Craig once his tenure as 007 comes to an end! It's not even a corpse yet! Naomie Harris, Elba's co-star in upcoming Nelson Mandela bio Long Walk To Freedom and current Bond girl, spoke of Idris Elba's candidacy concerning the future of the franchise: "I didn't realize that there was this talk and then I did a film with Idris and he said that he met Barbara Broccoli and that it does seem like there is a possibility in the future that there could very well be a black James Bond."
While it's not difficult to envision the hot temper of TV's Luther or the cold calculation of The Wire's Stringer Bell merging into a very enticing version of James Bond, in the past Idris Elba has been tentative about the possibility of stepping into such an iconic role. Speaking last October, he stated "I don't want to be the black James Bond. Sean Connery wasn't the Scottish James Bond, and Daniel Craig wasn't the blue-eyed James Bond, so if I played him, I don't want to be called the black James Bond."
Daniel Craig has signed on for two more Bond films, so any speculation of Idris Elba stepping into the role will have to remain tethered to the rumour mill for now. Wherever the future of Bond lies, Skyfall will have to ensure it has one beyond Daniel Craig first. If the bombardment of advance critical praise is anything to go by, Elba may want to keep his future schedule clear.
Black or otherwise, once craggy Craig ends that final can of Heineken, who would you like to see as 007? The answer is not Clive Owen, although it might be Jason Statham. File your reports below.
About The Author