In The Loop director back with the Beeb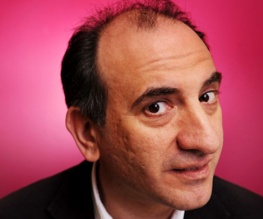 Good news everyone! Armando Iannucci, director of the gloriously razor-sharp political satire In The Loop, has announced that his next project will be in association with the BBC. Excellent stuff, we say. So what's the plan?
Entitled Out The Window, Iannucci's new film will apparently centre on the idea of voyeurism, and on an incident that is witnessed and seriously misinterpreted. So, a sort of Burn After Reading, with a seriously sharp British edge? Sounds good to us. The script is being written by Iannucci himself, along with Roger Drew and The Thick Of It writer Will Smith.
Sadly, there's as yet been no more details released about plot or characters, though BBC Films' Christine Langan anticipates "significant US casting" for the project. Intriguing…
Excited for Iannucci's next project? Tell us about it…
About The Author