Men In Black 3 baddie announced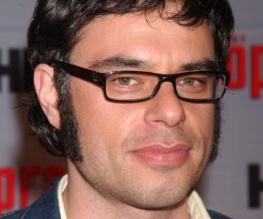 And we honestly didn't see this one coming. Jemaine Clement – of Flight of The Conchords fame – has been signed to play of the bad guys in the upcoming Men In Black sequel.
Our initial reaction is one of bemused happiness – though he's not an obvious choice he's a bloody good comedy actor – here's hoping that Jermaine can bring some much needed laughter into the franchise-gone-sour. However, we've also heard that he's playing one of many bad guys, so we could be talking about little more than a cameo at this stage.
Furthermore, we've also heard that actor Josh Brolin has signed up too, though his role is a little murkier. Word on the street is that he's going to be playing a young agent K (Tommy Lee Jones). So are we talking time travel? Flashback? Only time will tell…
A good choice for a Men In Black bad guy? Let us know below!
About The Author