Iron Man 3 casts Wang Xuequi as new Wu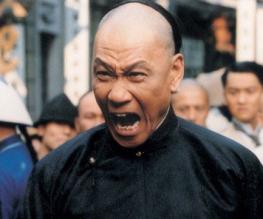 Iron Man 3 news has been thoroughly locked down by Marvel, who are choosing to remain highly secretive on the third iteration of the money-spinning Iron Man franchise. The latest news is that legendary Chinese actor Wang Xuequi has been locked in to play the new Dr. Wu, as the ignorant Westerners who have previously failed to acknowledge Wang's acting prowess look on in confusion and awe.
As we understand it, quite a chunk of Iron Man 3 will be filmed in mainland China. Since the Marvel production studio has actually partnered with Chinese film studios, these scenes should be more than just holiday shots of Iron Man's fleshy giblets (aka Robert Downey Jr.) chilling in Shanghai. Dr. Wu isn't an enormous role, but at the very least he will interact with Gwyneth Paltrow and Don Cheadle, as confirmed by this sneaky little picture: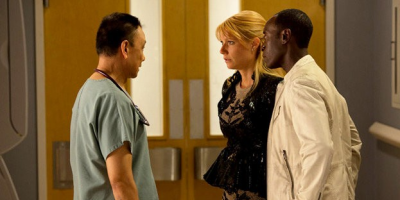 There had been rumors that Wang Xuequi would be filling in for Andy Lau, who dropped out of the Iron Man 3 project at the last minute, but this appears not to be the case. Andy Lau was rumored to have been set for the role of Chen Lu, the alias of Radioactive Man (yes he's an actual Marvel character), but with any luck his character has been axed from Iron Man 3 altogether. The comparisons to The Simpsons would have been unavoidable and awkward.
Iron Man 3 features Robert Downey Jr. going up against Ben Kingsley as The Mandarin, who apparently really, really hates Tony Stark's interior design, to the extent that he decides to blow up his house. He doesn't seem to think much of Stark's dress sense either, since he also blows up all his Iron Man suits. Let's hope Dr. Wu is an ally – Stark is going to need all the help he can get to clean up all that mess.
Iron Man 3 blasts out of rural China and into our hearts on 26th April 2013. We're excited! Can you feel the Iron Man buzz again?
About The Author