Iron Man 3 viral campaign launched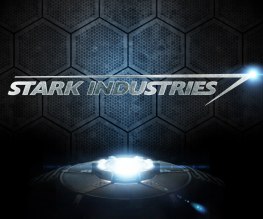 With the release of Iron Man 3 just a few short months away, we've been waiting for some sort of viral campaign to kick off for a while. And today, Disney/Marvel/Tony have finally come through with the launch of becomeironman.com – a teaser site which promises great things in the weeks to come.
The site, currently featuring a looping video, simply reads Test Subjects Required | Registration Opens Soon along with some data from what appears to be the Mk VII suit (read our breakdown of Iron Man's duds to date if you can't remember what the Mk VII is). Because we're cunning, we've stolen the site and shoved it on BFF below (don't tell Walt):
[swfobj src="http://www.becomeironman.com/flash/teaser.swf" width="600″ height="372″]
Alternatively, you can look at this still when we're inevitably told to take that down. Look, Marvel, you can't inspire a generation of teenagers with your portrayal of a glorified engineer who nevertheless manages to get all the chicks, all the time, and not expect some of us to get a little handy with a (cyber) screwdriver…
Iron Man 3 will be out in the UK on April 26th, one week before its US release (ha!). Only the thought of Ben Kingsley's horrible scraggly hair is stopping us from ruining our trousers with joy – this is even more exciting than all that nonsense about Dr Pavel.
What do you think of the new Iron Man 3 site? Let us know below!
About The Author