James Cameron wins Avatar plagiarism lawsuit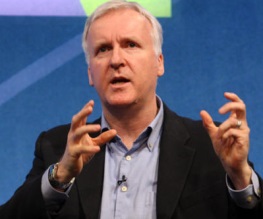 Certifiably Smurf-mad director James Cameron has won a court case against a former employee who accused him of stealing the idea that turned into Avatar. If we'd made Avatar we'd be keen to blame it on someone else, but there's no accounting for taste.
In 2011, disgruntled ex-employee Eric Ryder sued Cameron and his company Lightstorm Entertainment, claiming that while working at Lightstorm he'd developed a treatment for an environmentally-themed film called K.R.Z. 2068. Ryder claimed to have written a script and produced photos, 3D models, character briefs and all the other things that you'd say if you were trying to sue James Cameron. Anyway, it didn't work – a Los Angeles judge dismissed Ryder's case last week.
This isn't the first time someone's tried to get a piece of Avatar's $2.5bn gross. Earlier this year, a similar suit filed by Gerald Morawski was thrown out of court after Morawski tried to claim that Avatar was based on an idea he pitched to Cameron way back in 1991. We look forward to the writers of Pocahontas, FernGully and Dances with Wolves trying their luck – and once the aquatic Avatar 2 hits our screens in 2016 it's open season for literally everyone who's ever written a screenplay about mermaids.
About The Author