James Cameron's New Mystery Project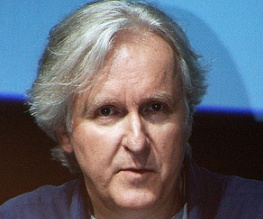 It's a case of all work and no play for Avatar director and all-around blockbuster wizard James Cameron. He's jumping straight back on the production wagon, developing a new, as yet unannounced sci-fi script for Fox.
Hot on the heels of his latest much-anticipated release (provided it's not a massively overblown flop), the Terminator director is currently working on a new screenplay from Shane Salermo, writer of Alien vs Predator – Requiem and Armageddon.
Production Weekly has reported the project is "an action script for Fox, an 'event' film set in the future." It's thought to be a different script to the one Cameron's already announced his involvement with, Battle Angel – a similarly futuristic thriller about a female cyborg based on the series of graphic novels by Yukito Kushiro.
There's speculation it could be a screenplay of Salermo's that Fox purchased for a seven-figure sum last year, The Doomsday Protocol. Proving once again that every good Hollywood idea is rooted in Asian cinema, the plot is pretty much like Kurosawa's Seven Samurai in space – a group of humans and aliens with various abilities are assembled to defend the earth from interplanetary attack. Unoriginal or not, it's definitely something we'd like to see Cameron inject his multimillion-dollar magic into.
About The Author