James Nesbitt joins The Hobbit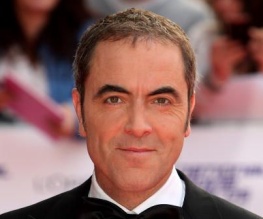 We're pleased to report that the lovely James Nesbitt will be joining the rapidly growing group of home-grown Hobbit talent. He's signed up to play the dwarf Bofur in Jackson's two part adaptation, and will be filming alongside stellar Brit talent including Martin Freeman (The Office, Sherlock), Richard Armitage (Spooks) and Aidan Turner (Being Human).
It's good to know that Peter Jackson isn't wasting any more time when it comes to The Hobbit – considering how long it took to get the production off the ground we were worried that casting the damn thing might take longer than a pop down to Mordor. But it seems that the decisions are coming thick and fast, and we've not heard a bum note yet. We reckon Nesbitt is a great fit for Bofur – an honest, funny and straight talking character who can be counted on when the going gets tough. Now all we need is confirmation that Ian McKellen and Andy Serkis will be there to guide them on their journey, and we'll be set for another epic quest.
About The Author