Jane Eyre To Hit The Big Screen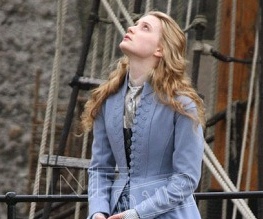 With Sherlock Holmes, Dorian Grey and Sweeney Todd showing the box office that musty old Britannia can be seriously sexed up, it was only a matter of time before the Bronte sisters got the same treatment.
Jane Eyre is the classic tale of a young girl who goes to work as a servant in the imposing mansion of Mr Rochester. All goes well until she begins to hear strange noises coming from the attic, and the mysteries of the house begin to unravel.
The Bronte novel has been given the ol' film injection before, but as yet has never made a real impact on the silver screen. This time around however, it's being given some serious cool-factor. Mia Wasikowska, star of the latest Tim Burton epic Alice In Wonderland, is in talks to play Jane, and alongside her as Mr Rochester (see Mr Darcy during his biggest tantrum) is Michael Fassbender; best known for his role in Inglourious Basterds.
The jury is still out as to whether this story of lost innocence and buried family history will translate well to the big screen, but hey, that's never stopped Hollywood before. Luckily they've got Olivier nominated playwright Moira Buffini onboard to script it, hopefully ensuring that the film stays true to it's literature-based roots. And there's a big fire in it, so if nothing else, that'll keep us entertained.
About The Author