Jason Clarke bags a role in Luhrmann's Great Gatsby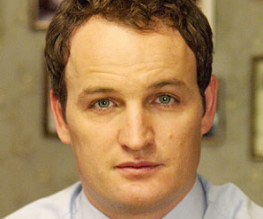 Since the unlikely announcement that Isla Fisher had been given the role of beefy lover Myrtle Wilson in Baz Luhrmann's adapation of The Great Gatsby, we've been waiting to see who will be playing her cuckolded husband George. Well WEEP NO MORE, internet. The role has been given to Jason Clarke. Wait, who?
Aussie-born actor Jason Clarke has apparently been on the small screen in the US for some time, starring in Fox's series The Chicago Code as some detective sort. You also might have glimpsed him in the seminal Jason Statham work Death Race as prison warden Ulrich (it's all coming back to you now, right?). Anyway, the point is, he's joining the Gatsby cast as simple engineer George – a funny little part, as it seems fairly nothing until, well, we don't want to give away the story to those who aren't familiar with it, but let's just say he is somewhat the catalyst for the dénouement of the tale.
Not being that familiar with Clarke's work, it's tricky for us to have an opinion on it. All we do know is that there are various rumours flying about that Luhrmann is actively been trying to cast more Australians in the film as doing so will help get the project tax credits during production. Hmmmm. Comforting.
A good addition to a cast that already includes Leo DiCaprio, Carey Mulligan, Tobey Maguire and Joel Edgerton? Let us know what you reckon…
About The Author