Madonna's 'directorial debut' acquired by TWC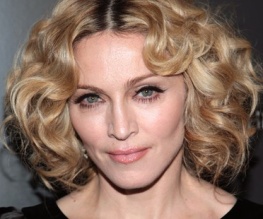 The Weinstein brothers just can't get enough of inter-war British royal intrigue, can they? Not long after distributing the incoherently successful The King's Speech, the brothers' post-Miramax enterprise The Weinstein Company has bought the rights to Madonna's forthcoming Edward VIII/Wallis Simpson biopic W.E. For some reason.
The film, which was co-written by Madge and Alek Keshishian (director of the 1991 documentary Madonna: Truth or Dare) is being billed as the singer's "directorial debut". This is a complete lie; she directed 2008 flop Filth and Wisdom, but in an effort to stop that particular portion of her distressing cinematic background being raked to the surface a TWC spokesman has affirmed that it was only a short, making W.E her feature-length debut. Filth and Wisdom, for the record, was 81 minutes long.
W.E stars Abbie Cornish as Wally Winthrop (ha!), a modern woman in an unhappy relationship who finds solace in the sixty year old story of Edward VIII (James d'Arcy) and Wallis Simpson (Andrea Riseborough). Cast and crew members including Vera Farmiga, Ewan McGregor, Margo Stilley, producer David Parfitt and casting director Nina Gold declined offers of involvement in the film or – more commonly – left the set citing 'creative differences' or similar with famously ropey delegator Madonna, who has also composed the film's score.
Optimum tells us W.E is due out early next year – could someone get on the blower to the Mayans and ask how much wiggle room they have with the date of the apocalypse?
About The Author