JJ Abrams and Lawrence Kasdan take over Star Wars script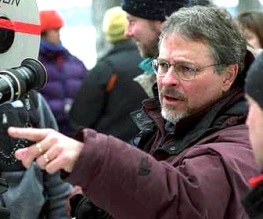 Michael Arndt has been relieved of his duties as screenwriter for the first film in the forthcoming third Star Wars trilogy. Director JJ Abrams and Empire Strikes Back co-writer Lawrence Kasdan have taken over preparation of the screenplay for Star Wars: Episode VII, which is due to begin shooting this spring with a projected release date of 'sometime in 2015'.
Arndt, who won an Oscar for writing Little Miss Sunshine and was nominated for another for his work on Toy Story 3, was signed up for Episode VII nearly a year ago, just days after the shock announcement that Disney had bought Lucasfilm and was planning a new trilogy. We're not yet sure whether his redistribution means a tighter, more classically Star Wars plot, or just loads of scenes that inexplicably take place with the sun in the background.
Kasdan co-wrote Return of the Jedi as well as working on Empire and non-SW projects including Body Heat and The Big Chill, whilst Abrams produced scripts for films like Forever Young and Mission: Impossible III as well as his hit TV series Lost. Even if Michael Arndt's lack of faith has disturbed the Moffs at Disney, we can be reasonably sure that Episode VII's screenplay is in safe hands.
About The Author