Robert Zemeckis options another drama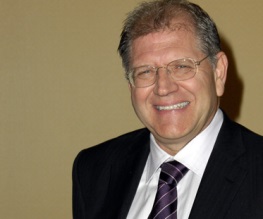 Fresh from the success of Flight, Back to the Future director Robert Zemeckis has begun the process of making his second live-action film since 2000's Cast Away.
Universal has optioned the rights to 2010 documentary Marwencol, which tells the true story of Mark Hogancamp and the changes in his life after he suffered a brutal attack. Zemeckis is attached to direct and Nightmare before Christmas writer Caroline Thompson is producing a screenplay.
In 2000, Mark Hogancamp was beaten almost to death by five men who accosted him outside a bar. After nine days in a coma, he reawoke with very little memory of his previous life. Unable to afford therapy, Mark occupied himself with building a 1/6 scale WWII-era Belgian town in his back garden, populating it with dolls representing himself, his friends and even his attackers. Interested yet? Here's the trailer for the documentary:
Marwencol (the name of the town, a portmanteau of 'Mark', 'Wendy' and 'Colleen') received widespread acclaim upon its release, and Universal are obviously hoping Zemeckis can bring his talent for directing lonely and damaged men to the adaptation. Rumour has it that the similarly talented Leonardo DiCaprio is in talks to star, but we don't want to fan the flames so we'll keep that bit quiet. PLEASE DO IT LEO.
Are you excited at the prospect of another Zemeckis live-action film? Let us know below!
About The Author