Joel Edgerton to Kill Bin Laden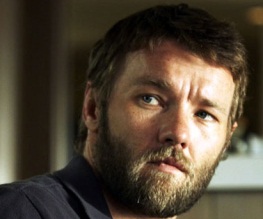 Well that was quick. Earlier this week it was announced that Kathryn Bigelow and Mark Boal would be tweaking their script for their long-gestating project Kill Bin Laden to include recent events. Australian Joel Edgerton (Animal Kingdom) has signed on and he'll play the lead in a group of commandos sent on a mission to kill Bin Laden after the 9/11 attacks, which makes it sound as if the project could be similar in nature to Spielberg's 2005 film Munich (but hopefully, without that terrifying sex scene).
After missing out on the lead role for Tony Gilroy's Bourne Legacy and passing on the role of the huntsman in the upcoming Snow White film, it looks like Edgerton could be moving up from the world of independent films and bit-parts. With roles in mixed-martial arts drama Warrior and the remake of The Thing coming later this year he may become more of an established fixture in film. He's certainly good enough to be one.
If all goes well the film is set to go in front of the cameras this summer and looks to have replaced Triple Frontier, Bigelow's other in-development project that is rumoured to have Johnny Depp and Tom Hanks attached, at the top of her priorities.
About The Author