Gordon-Levitt set to join Lincoln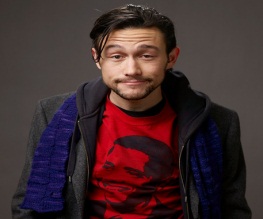 Joseph Gordon- Levitt is the biggest name amongst a bagillion other actors all in talks to be cast in Steven Spielberg's Abraham Lincoln biopic, Lincoln. As if the news of Daniel Day-Lewis replacing Liam Neeson as Lincoln himself wasn't amazing enough (let's face it, he would probably just play him as Qui-Gon Jinn with a bit of Aslan thrown it), now the kid from 3rd Rock from The – I mean, the man from Inception – is in it! Good stuff.
Other actors in talks are Winter's Bone star, and academy award nominee, John Hawkes, Hal Holbrook (that nice old man in Into The Wild), Stargate's James Spader, the hilarious Tim Blake Nelson (Oh Brother, Where Art Thou) and Tommy lee Jones.
Sally Field is already confirmed to play alongside Danny-day-loo as his wife Mary Todd in a film that looks to be shaping up rather nicely. Now Levitt is involved perhaps we can somehow coerce Steven into doing a Dark Knight Rises in simply hiring the entire cast of Inception? Come on Stevey, you know you want to.
If all goes well the film should hopefully hit our screens next December, and then we'll finally be able to witness Daniel Day-Lewis in a top hat and with a nice bit of facial – oh. Oh never mind.
About The Author