Jolie Signs Up For Gravity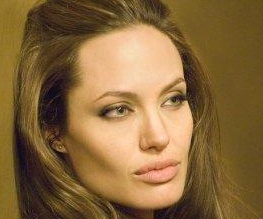 Those of you who were looking forward to Angelina Jolie returning to the Wanted franchise, we're afraid we have some bad news. The actress has dropped the sequel, deciding instead to sign up for Alfonso Curón's new project Gravity.
Cuarón is the man that brought us the taut and terrifying Children Of Men, so we reckon any project is pretty safe in his hands. Gravity, according to a Vulture report, will explore the story of "the sole surviving human member of a space mission, desperately trying to return home to Earth and her daughter."
The script has been written by Cuarón and his son Jonás, and looks to be an almost entirely one-woman show, which, as long as that one woman is Angelina, is fine by us.
This does mean however that Cuarón's other project, The Tourist, has to be shelved once again. Johnny Depp's been talking about making it for a long while now, but we guess he'll just have to content himself with Jack Sparrow-ing his time away until Cuarón is done with Angelina.
About The Author