Bridget Jones: The TV Show?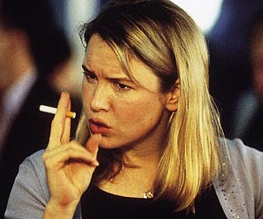 Just when we thought the re-boot revolution couldn't possibly get more ridiculous, this piece of news come along and blows everything else out of the water.
Last week NBC Universal International and Working Title announced they were moving into TV production with new joint venture Working Title Television. They plan to make TV adaptations of Working Title's library of more than 90 theatrical releases, which includes the Bridget Jones movies, Billy Elliot, Four Weddings and a Funeral, Notting Hill and Shaun of the Dead. Because, you know, an idea isn't an idea until you've milked all the money possible out of it.
No news on whether any of the original stars or writers of these big successes will get on board, but we're guessing… no. Will Renee swap a life of Hollywood glitz to star in a regular Bridget sitcom? We doubt it. And do you want to see anyone else playing the massive-panted singleton? We didn't think so. What else is there to say about Andy McDowell and Hugh Grant going to weddings together? A lot, apparently. Hmmm. We'll reserve judgement for now, but we can't help wanting to cry to the Hollywood Hills "How about just thinking of some new ideas?!"
What do you make of this move? Are you as baffled as we are? Let us know below!
About The Author