Jordan: The Movie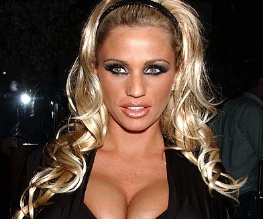 No. No no no no no no no no.
no.
But apparently yes.
For anyone who wondered why – and how – on earth Katie Price was hanging around the Oscar after parties, we can reveal the horrific truth. She's in talks with Hollywood – Hollywood, mind you – producers about creating a biopic based on her four autobiographies. Which she definitely wrote herself. Well, if Nelson Mandela can do it…
All we can say is thank God The Hurt Locker managed to hit our screens last year, otherwise it's Best Picture title might be in serious danger in losing out to Jordan: She's Still Bloody Here And Apparently There's Nothing We Can Do About It. That might just be the working title.
Still, it might be nice to finally witness the intimate story of a woman so known for keeping out of the public eye. Ahem.
Why God? Why? If you could let us know below, we'd be grateful
About The Author