Joss Whedon may not return for The Avengers 2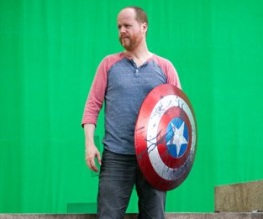 Hollywood's newest superstar Joss Whedon (hmmph, some of us liked him before he made Disney a billion dollars) has hinted that he may not return to the Marvel Cinematic Universe for the sequel to his smash hit Avengers Assemble.
In an L.A. Times interview conducted before the film's $200m US opening weekend, Whedon said:
"You know, I'm very torn. It's an enormous amount of work telling what is ultimately somebody else's story, even though I feel like I did get to put myself into it. But at the same time, I have a bunch of ideas, and they all seem really cool."
It's certainly a departure from Joss's ordinary work patterns to be looking after a ragtag bunch of misfits that he didn't make up, but he did a pretty stunning job of putting his own stamp on the venerable Marvel characters. His own adoring fanbase (recently swollen to dozens of times its pre-Avengers size, much like Bruce Banner) will surely be hoping that Whedon sticks around for the officially green-lit sequel.
Do you want to see Joss Whedon direct The Avengers 2? Let us know below!
About The Author