Julia Roberts to play Snow White's Evil Queen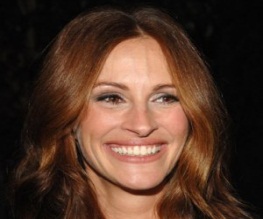 After a few whispers and murmurs went around the internet a while back, Relativity Media (the production house behind The Fighter) have finally slain rumour with cold and deadly truth: Julia Roberts is to play the Evil Queen in their yet to be titled Snow White film.
The plot thus thickens in the intriguing battle of Snow White adaptations, as Relativity Media's version of the Brothers Grimm tale takes on Universal's Snow White and the Huntsman. The current casts and production teams line up as follows:
| | | |
| --- | --- | --- |
| | The Brothers Grimm: Snow White | Snow White and the Huntsman |
| Director | Tarsem Singh | Rupert Sanders |
| Evil Queen | Julia Roberts | Charlize Theron |
| Snow White | Unknown | Kristen Stewart |
Further to casting speculation, there's still no word on who'll be playing any of the dwarves, nor who'll take on Relaivity Media's Snow White. So long as Dwarves sing 'Heigh-Ho' and Snow White enslaves wild creatures to do her housework, I'm happy. The untitled Snow White has a pencilled release date of 29th June 2012.
About The Author