Juno Temple among BAFTA's Rising Star award nominees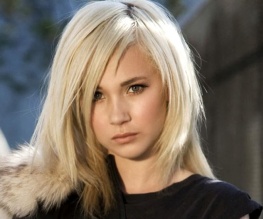 The Bafta Rising Star award nominations have been announced for 2013 and the nominees are Andrea Riseborough, Juno Temple, Suraj Sharma, Elizabeth Olsen and Alicia Vikander. The award is one of the most prestigious awards in showbusiness, and past winners have included Kristen Stewart, James McAvoy, Eva Green, Tom Hardy and Adam Deacon, who won the award last year.
This year's judges include leading figures from the film industry including actor Benedict Cumberbatch, director Kevin Macdonald and film critic Mark Kermode. However, this is the only award where the winner is chosen by the public.
Andrea Riseborough has been nominated for eight years running. She said of the honour: "To even be counted among this, and the last seven years' rising star nominees feels utterly phenomenal. Bafta nurtures new talent throughout the international film community so I am so very grateful to be given this fantastic opportunity, and look forward to us celebrating the kind recognition together."
Riseborough has had roles in Shadow Dancer, Never Let Me Go and Brighton Rock. Juno Temple has had roles in Killer Joe and The Dark Knight Rises, most recently. Elizabeth Olsen is also in with a good chance of winning, having appeared in the well received Liberal Arts and also Martha Marcy May Marlene, in 2011.
It is significant that this year four out of five nominees are female, after last year there was an all-male shortlist. Jury chairman of the panel and deputy chair of Bafta's film committee,  Pippa Harris, said they had a 'very tough job' making their selection.
The winner will be announced at the ceremony on 10 February.
About The Author