Katherine Heigl to star in a rom-com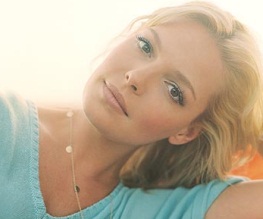 Katherine Heigl of Grey's Anatomy and 27 Dresses fame has been signed up to a new rom-com entitled New Year's Eve. Set- wait for it- on New Year's Eve, the story tells of the lives of intertwined couples celebrating the coming of the new year in New York City. Snooze. Heigl is replacing Halle Berry, who has dropped out of the film for unknown reasons (but our money is on she couldn't face acting opposite Jon Bon Jovi. Probably).
Heigl joins a cast list longer than one of Christian Bale's rants, with Robert De Niro, Ice Cube, Jessica Biel, Ashton Kutcher, Sarah Jessica Parker, Hilary Swank, Michelle Pfeiffer, Sofia Vergara, Josh Duhamel, Abigail Breslin and Lea Michele also in line for the film which starts shooting in February.
If you are excited by the prospect of this film- shame on you. It sounds like Valentine's Day but worse (Sarah Jessica Parker is in it).
About The Author