Kidnapping Freddy Heineken lands a hell of a cast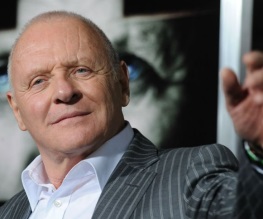 It has been dubbed "the most notorious kidnapping of the 21st Century". In 1983, the beer heir, Freddy Heineken, found himself at the mercy of 5 men: Cor van Hout, Willem Holleeder, Jan Boelaard, Frans Meijer and Martin Erkamps. Mr. Heineken, along with his chauffeur, Ab Doderer, was held for 21 days after being kidnapped from outside his brewery's main office in Amsterdam. The price tag of his freedom: 35 million Dutch guldens (that's about 50 million dollars in today's terms). The figure has gone down as a world record, being the largest ransom every paid for a single individual.
30 years later, William Brookfield has turned the incident into a screenplay worthy of interest by some of Hollywood's best talent. Based upon the work of Emmy Award-winning Netherlands crime journalist Peter R. de Vries, the film will feature Anthony Hopkins in the unfortunate title role while the likes of Jim Sturgess, Sam Worthington and Ryan Kwanten fill up the supporting cast. Daniel Alfredson of The Girl Who Played with Fire and The Girl Who Kicked the Hornets' Nest fame is set to direct with principal photography expected to begin in Belgium come late October before moving on to Amsterdam and then New Orleans. Add to this talented bunch the rather successful Informant Media production company (they were responsible for the multiple Oscar and Golden Globe-winning Crazy Heart starring Jeff Bridges) and we'd say that you have quite the action thriller burgeoning over the horizon.
About The Author